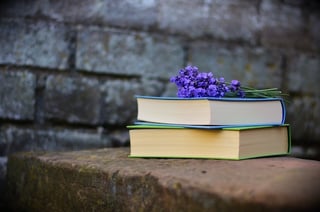 Some myths are fun and harmless: from Paul Bunyan to the Lost City of Atlantis, tall tales spark our imagination and inject the extraordinary into our ordinary lives.
Other myths, such as those surrounding filing Chapter 7 bankruptcy in Minnesota, are far from harmless. Without the facts, consumers can be confused by misinformation that prevents them from making sound financial decisions. Whether it's false claims about the time and expense, or misleading information about what bankruptcy can and can't do, these myths are just as make-believe as the Tooth Fairy and the Fountain of Youth
The bankruptcy specialists at Kain & Scott, Minnesota's oldest bankruptcy law firm, have compiled a list of the most common 5 myths about filing for Chapter 7 bankruptcy in Minnesota to help you sort the facts from bankruptcy fiction:
1) I don't need an attorney to file for Chapter 7
There isn't a law that says in order to file for Chapter 7 you have to have an attorney. However, hiring an attorney to help you file Chapter 7 bankruptcy is a very good idea!
Filing for Chapter 7 on your own is extremely time-consuming. Gathering all your financial information, completing the bankruptcy petition, and filing the petition can take hours of telephone calls and paperwork. Additionally, without specialized knowledge of Chapter 7 bankruptcy law, you run the risk of your petition being denied because of a mistake or not having all of your debt erased because you failed to disclose all of your creditors.
An experienced and qualified Chapter 7 bankruptcy law firm can make filing for Chapter 7 much easier and can prevent your bankruptcy from being denied because of paperwork errors. At Kain & Scott, after a short free consultation where we gather basic information about your income, assets, and debts, we complete and file your paperwork for you within days saving you time.
2) Filing for Chapter 7 is expensive
With the wrong bankruptcy law firm, filing for Chapter 7 can be very expensive.
Although some attorneys advertise Chapter 7 bankruptcy for one low rate, often these rates don't include filing fees, lawyer fees, and other hidden costs that drastically increase the amount of money you owe.
At Kain & Scott, we offer our clients an affordable flat-rate fee: no hidden costs or surprise bills in the mail.
3) Chapter 7 bankruptcy will fix my low credit score
If you have large amounts of debt, there is a good chance that your credit score is lower than you would like. Unfortunately, while filing for Chapter 7 bankruptcy is a great way to eliminate your unsecured debt, filing a bankruptcy case will not repair your credit.
Your credit score is a three-digit number that reflects your financial health. Lenders and others use your credit score to determine whether or not to extend credit. A low credit score can prevent you from obtaining the financing you need or renegotiating a lower interest rate.
At Kain & Scott, we understand the importance of a good credit score. That's why we offer our clients a Free 90 Day Credit Repair Program designed to help you boost your credit score and obtain financing from our list of trusted Minnesota lenders.
4) Erasing my debt with Chapter 7 bankruptcy takes too long
Like other Chapter 7 myths, this is only true with the wrong bankruptcy attorney! Some bankruptcy attorneys may wait weeks or even months to file your petition, greatly increasing the time it takes for you to become debt-free. The legal team at Kain & Scott, however, will file your petition within days to get your debts eliminated as quickly as possible!
Once your petition is filed, Chapter 7 bankruptcy is the fastest way to erase your unsecured debt; in as little as 90 - 120 days from filing your petition, your debts could be erased forever!
5) Filing for Chapter 7 bankruptcy is stressful and complicated
Filing for Chapter 7 bankruptcy doesn't have to be difficult or stressful! At Kain & Scott, we offer our clients fast and easy Chapter 7 bankruptcy filing from the comfort of your own home! We complete and file your paperwork and guide you every step of the way through the bankruptcy process so that you can get a fresh start fast with Chapter 7.
Kain & Scott: helping Minnesota families file Chapter 7 bankruptcy for 50 years
If you have large amounts of unsecured debt, don't be misled by myths: Chapter 7 bankruptcy with Kain & Scott is fast, easy, and an effective way to erase your debt and repair your credit with our Free 90 Day Credit Repair Program. To get started erasing your debt, visit us online to schedule your free initial consultation today!